The Journal of Nikkei Community
Japonism Victoria is the journal of Nikkei community in Victoria, BC, Canada, published by Japanese Canadian Community Organization of Victoria, a research based non-profit society for the highest standards of multiculturalism in Canada. Japonism Victoria was first published in March 2009.

Japonism VictoriaはカナダBC州ビクトリア市の日系コミュニティ・ジャーナルです。最高度のカナダ多文化主義の実現に向けて研究活動を行うJapanese Canadian Community Organization of Victoriaが発行しています。Japonism Victoriaの創刊は2009年3月です。
A touch of west coast Japanese Culture
Every issue of Japonism Victoria delivers a good perspective for unveiling the spirituality which is often hidden behind the Japanese culture as tradition or folks like Shintoism, tea ceremony, art of flower, Kendo, Origami or Girl's Festival. The spirituality could have a more vivid image as viewed from outside the mother country.
Japonism Victoria は毎号,神道・茶道・華道・剣道・折り紙・ひな祭りなどの伝統や習俗に代表される日本文化の深層にひそむ「精神性」を考えるパースペクティブを提供しています。精神性は国外にいた方がより鮮明に認識できることがあります。
VincentA. @ ELC Research International ◆仏教の衰退 ──嫌われる僧侶・疎まれる寺 寺院の減少 数字でみると日本は世界有数の仏教国です。日本の仏教信徒数は8400万人とも,4600万人ともいわれており,信徒数は中国についで世界第二位,または中国,タイについで世界第三位です....
ところが,その日本の仏教に明らかに衰退の兆候が出始めています。ひとつは寺院数の減少です。廃棄された寺(廃寺)や住職がいない無住寺が増えており,これは特に地方の中山間地域において顕著です。その要因のひとつが後継者不足です...
そして,寺院数減少のもうひとつの要因が檀家(だんか)の減少です。実は日本の寺にはいくつか種類があります。檀家を多く抱え,その葬儀法事を主たる収入源とする寺を檀家寺(だんかでら)または廻向寺(えこうでら)といいます。
Read more
Email Notice メール通知
Japonism Victoria is a free journal available in electronic format(*). It is published "non-periodically," so we recommend you to register your email address; and you will be informed every time a new issue is published. Email address registration or journal subscription is completely free of charge! Further, in the registration, neither your name nor username is required; just your email address and place (city and province) for statistical purposes are asked. Please register your email address today!
Japonism Victoria は電子発行される無料誌です(*)。不定期の発行ですのでメールアドレスの登録をお勧めします。ご登録いただくと毎号発行時にメール通知が届きます。登録も購読も無料!登録に際してお名前・ユーザ名は不要です。メールアドレスと統計処理に必要なお住まいの市・州(日本の方は都道府県名)のみでOKです。 この機会にぜひお申し込みください!
* Publication in print format has been discontinued. 印刷版は発行中止となりました。
Registration 登録
Archives? Go to japonism.media, please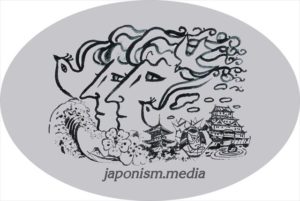 The articles in the back issues of our journal, except those of the latest issues, have been archived in our associate website "japonism.media." Tap/click the button below to go there.
既刊号(直近数号を除く)に掲載の記事は関連サイト japonism.media にアップロードされています。下のボタンをタップ/クリックしてそのサイトにジャンプできます。
Go to japonism.media
Japonism Victoria Latest Issues

The photos used in this website were thankfully downloaded from pakutaso.com. このサイトで使用している写真は pakutaso.com 様よりありがたく拝借いたしました。